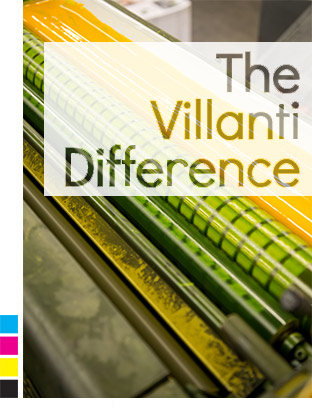 Since 1959, we at Villanti have been producing commercially exceptional printing. Driven by industry-leading standards of quality and service, we take the time to do every job right, saving you time and money in the process.
And when it's done, after the planning sessions, paper selection, ink calibration, color correction, cutting and binding, and mail-stream strategizing, the printed material you hold in your hands will be some of the finest you have ever seen.
Enduring craftsmanship: that's the Villanti Difference.
From Our Blog
Wednesday, 04 June 2014
Villanti Printers is excited to announce the addition of a new digital press to our family.
On December 30, just in time to start the new year off right, we installed a fresh-from-the-factory Xerox Color 1000 Digital Press in our ever-evolving Milton, Vermont, facility.
The Xerox 1000 produces remarkably crisp, immersive, and high-impact images for both high-volume and short-run jobs. Which sounds really good. But to further expand our digital printing capabilities and whet your creative appetite, we added an optional clear dry ink (varnish) station to apply eye-catching spot or flood effects, resulting in prints that burst with life and pop from the page. Check out a short (enjoyably '80s-style) video for more information about designing and printing with clear dry ink.
read more ›